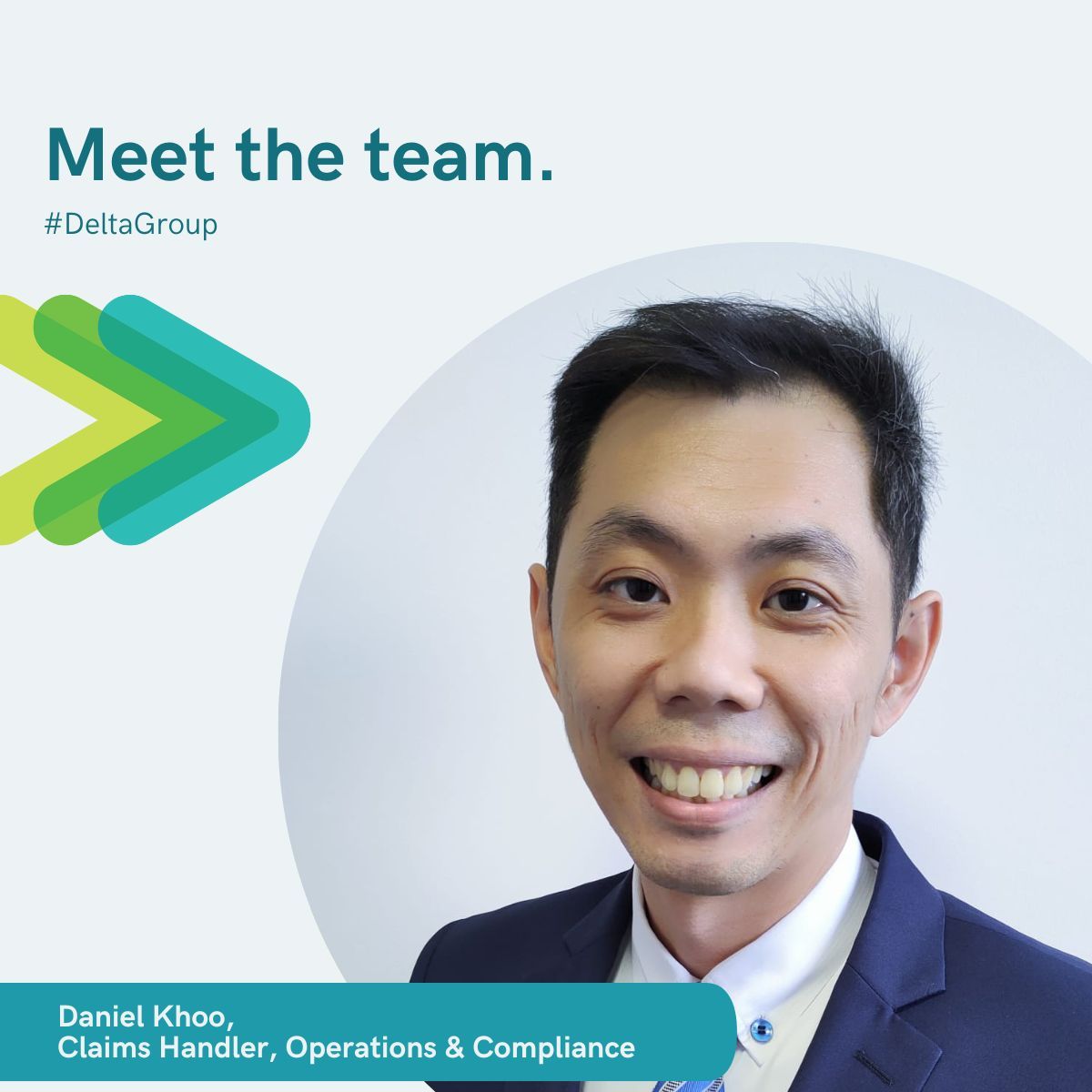 Meet the Team - Daniel Khoo
For any insured party, the value of coverage becomes abundantly clear at claims time. For Delta Insurance's cybersecurity policyholders, the aftermath of a breach is likely to involve the attention and assistance of Daniel Khoo, claims manager the claims handler in the company's Singapore office. "Our customers are often surprised at how easy we're able to make the process. A claim is a time of heightened stress and uncertainty, but we handle claims fairly and fast, we stand by our policies by taking care in assessing claims and applying integrity. If your policy covers the incident you have suffered, we will take care of it for you."
With cyberattacks on the rise, especially in the wake of the Covid pandemic where many businesses accelerated their digital transformation plans, demand for cybersecurity insurance is commensurately increasing. This is clear in a recent report in ZDNet 'Singapore SMBs keen on cyber insurance, most anxious about data security' in which it is noted that 'small and midsize businesses see cyber insurance as a way to balance cost and the need to safeguard their infrastructure'.
Khoo notes that most larger organisations have in-house IT security professionals, including a Chief Security Officer, and tend to have a better idea not only of the threats they face, but also the implications and actions required in the wake of a successful breach.
"That's what makes cybersecurity insurance such a powerful value proposition for the SMBSME . If you need to claim, we're here to help work through the process from all aspects, including forensic examination and remediation of the breach, addressing legal and compliance obligations, and even reputation management." With qualifications in business management, Khoo has considerable experience in the insurance industry having spent five years in client service and two years in claims. While he says he got into insurance largely by accident, he has quickly made it his home. Describing himself as a recovering introvert, Khoo says one of the parts of the job he really enjoys is connecting with – and helping - other people.
"Generally, a claim means a customer has already been through an unpleasant incident which has left them in an agitated state and quite clearly in need – but we have established processes and procedures designed to get the necessary work underway fast and with minimum difficulty," he notes.
Time is of the essence, Khoo stresses. Once notified, the policy is triggered, the severity of the claim assessed, and third-party vendors including computer forensics, legal and public relations engaged. Delta effectively project manages the process towards full remediation, including reimbursing the third parties and paying out the insured party for any financial losses within the policy coverage.
He says the claims handling process isn't radically different from what clients might experience in D&O or PI situations in other lines of insurance. "Cyber is new to some people and that can feel a little intimidating or uncomfortable, but there's no need to worry," he says. "It is effectively a crisis management policy, and we make it as easy as possible to contain, remediate and resolve the incident. At Delta, we're here to help."